This week we moved back into our classroom. The children were so excited and were very impressed with the classroom. We can't wait to make the learning environment our own. 
In English, we have been busy learning about pronouns, conjunctions and the features of a diary entry. We used the highlighters to locate the features and used our rubric to help us. Next week, we are going to write out diary entry and then complete some peer and self-assessment before moving onto verbs and adverbs.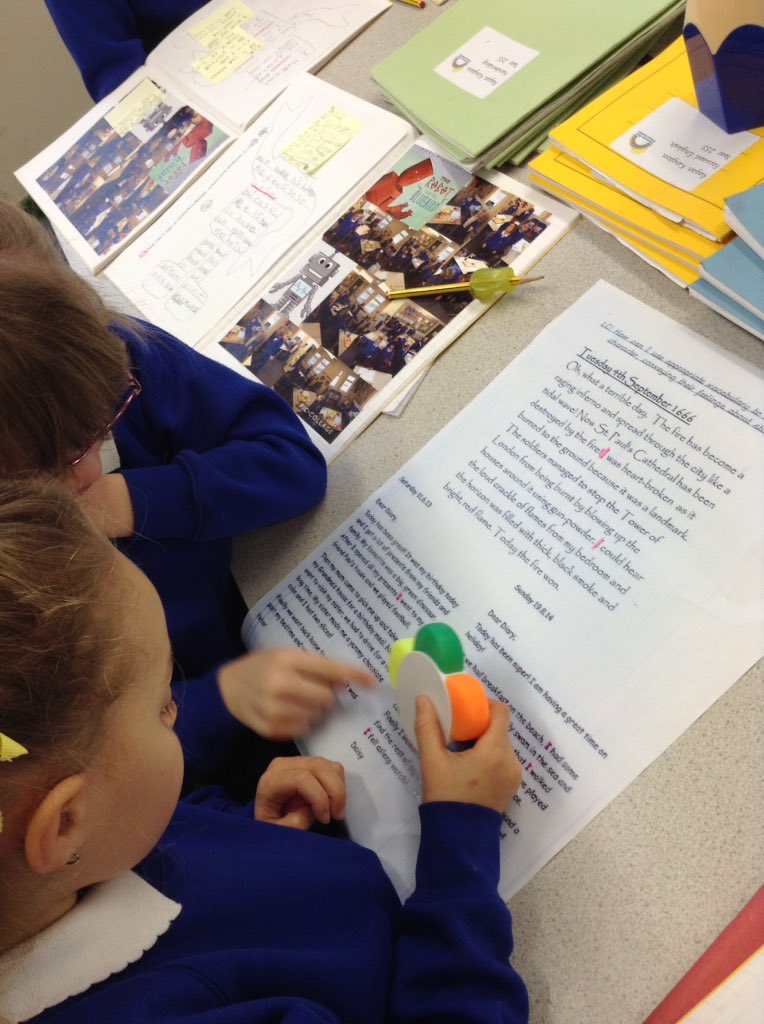 In Maths, we have been learning to draw our own numberlines to help with addition and subtraction number sentences. We found this a little tricky and used lots of resilience to help us keep going. Next week we will continue to look at addition and subtraction and how our number bonds can help with this.
In History we played a game all about The Great Fire of London. If you would like to access it at home this is the link:
In Science, we have started our new unit Changing Shape. We changed the shape of cutlery to create a sculpture. The children thoroughly enjoyed this and were confident talking about the skills they had used.
In Art, we have been using our English text to create some collage pieces. We built up our own rusty scrapheap. Next week we will add to the winter scene before adding our robots.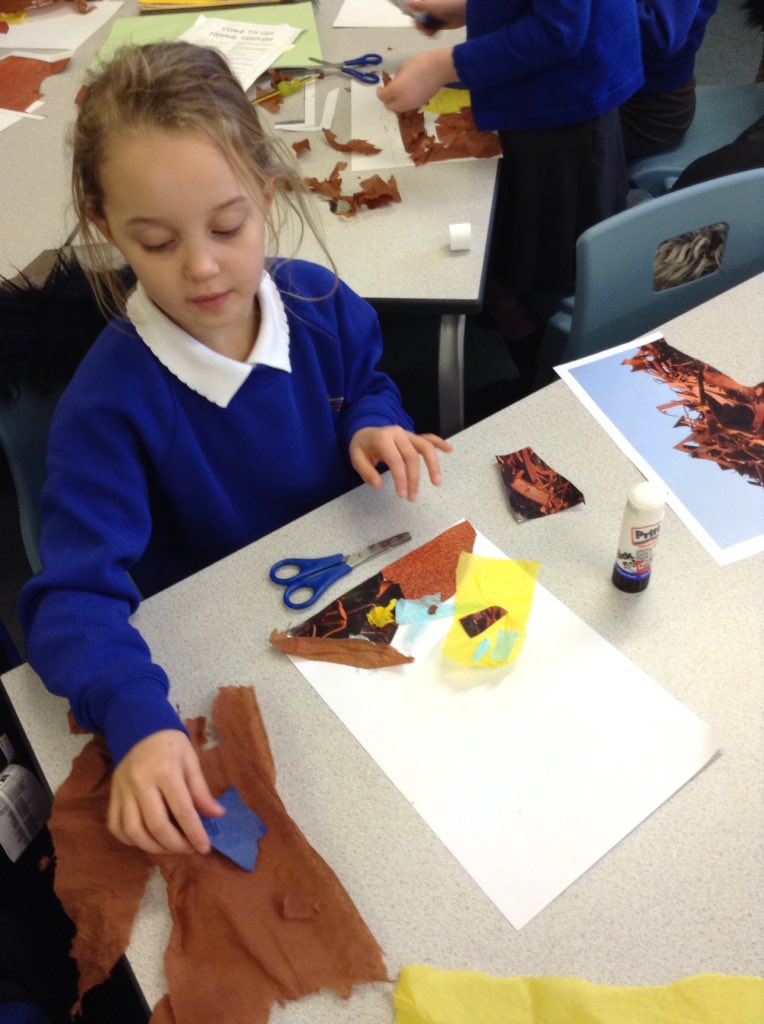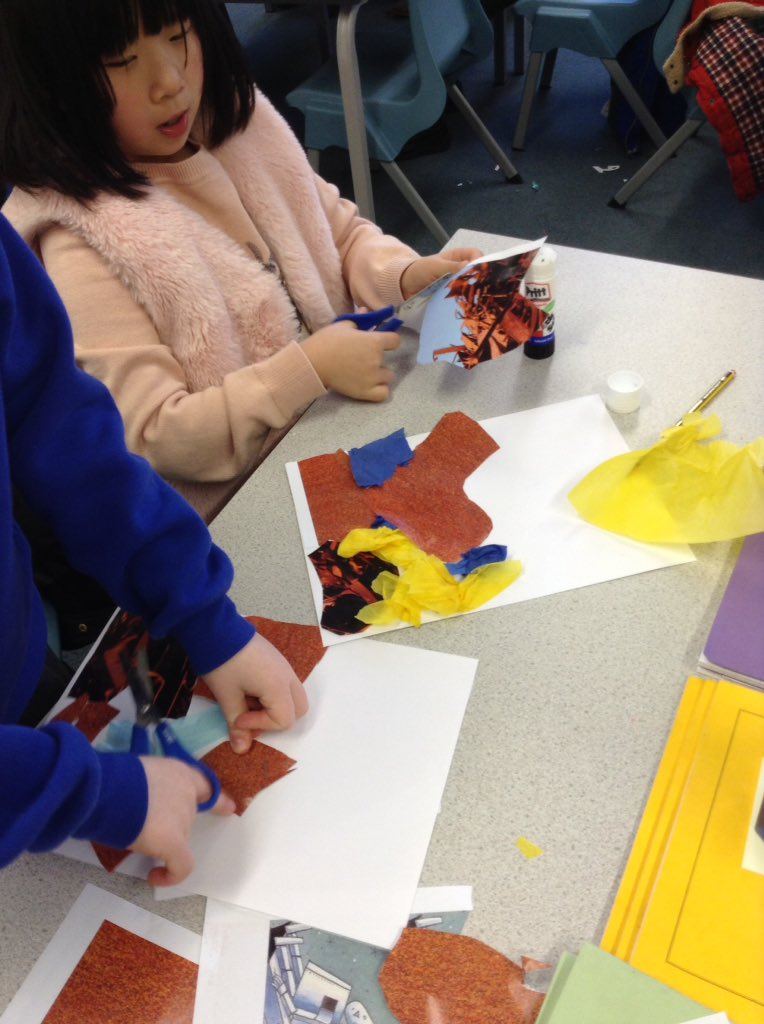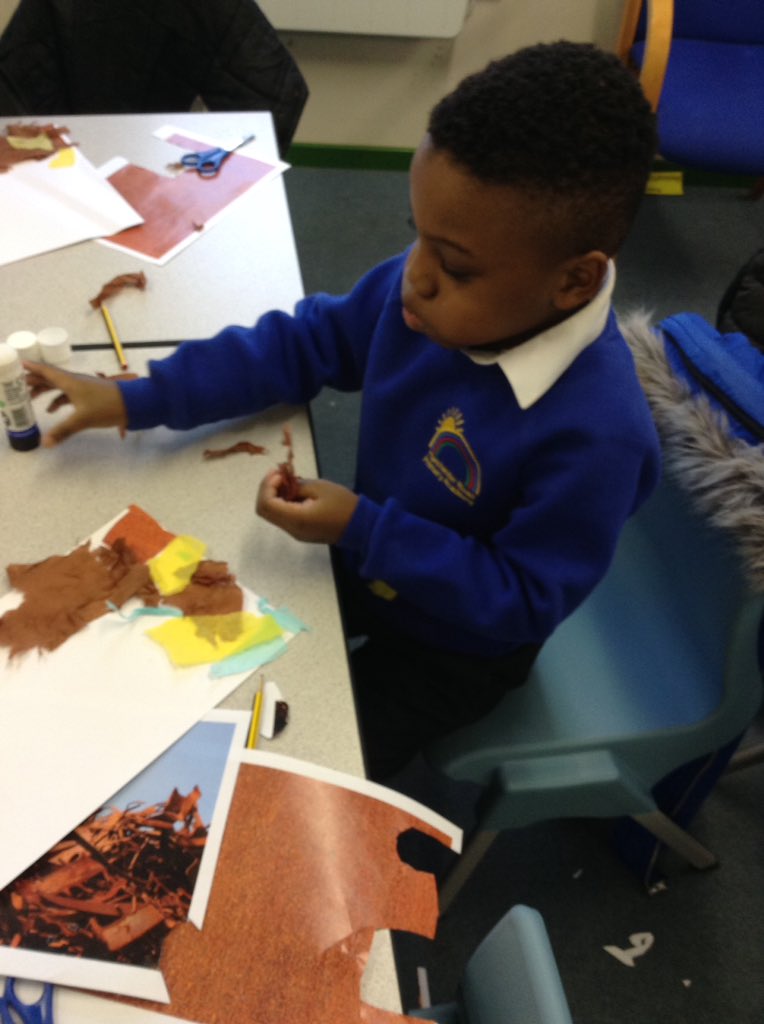 Well done to Hollie who was our Learning Hero for this week. She has been busy using her resilience muscle and has been making links when adding and subtracting 10s.
Our winning house was Honesty.
Useful learning links:
https://ttrockstars.com/login
https://www.activelearnprimary.co.uk/login?c=0
https://www.topmarks.co.uk/learning-to-count/place-value-basketball
Important Information:
Home Learning is given out on Friday's and is expected to return by the following Tuesday. 
Reading books are changed Mon- Thurs. The children also have access to Active Learn, you can find their login details inside of their reading records. 
Sergei is our class mascot who travels from Friday to Monday. 
Coming up:
Staircase House – Monday 29th January 2018 – Parent helpers needed for this. 
Chester Zoo – Monday 12th February 2018
Have a lovely weekend,
Miss Szoltysek